Starting on February 3, 2020, Apple has adopted stricter notarization requirements for macOS Catalina applications. As a result, when installing Live2D Cubism Editor 4.0.04-beta1 or later in a macOS 10.15 Catalina or later environment, a warning popup containing the following message appears.
"Live2D_Cubism_Setup_4.0.04-beta1_jp.pkg" can't be opened because Apple cannot check it for malicious software.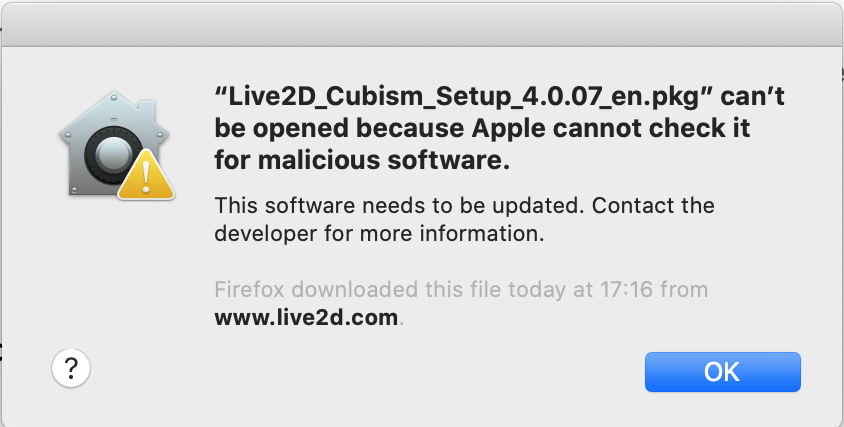 When this occurs, you need to perform the steps below in order to launch the installer.
1. Use the Mac Finder and search for the downloaded installer "Live2D_Cubism_Setup_4.0.04-beta1_jp.pkg."
2. Right-click (Ctrl + Left-click) and select [Open] from the menu.

3. A dialog box appears. Click [Open]. When prompted, enter the administrator name and password.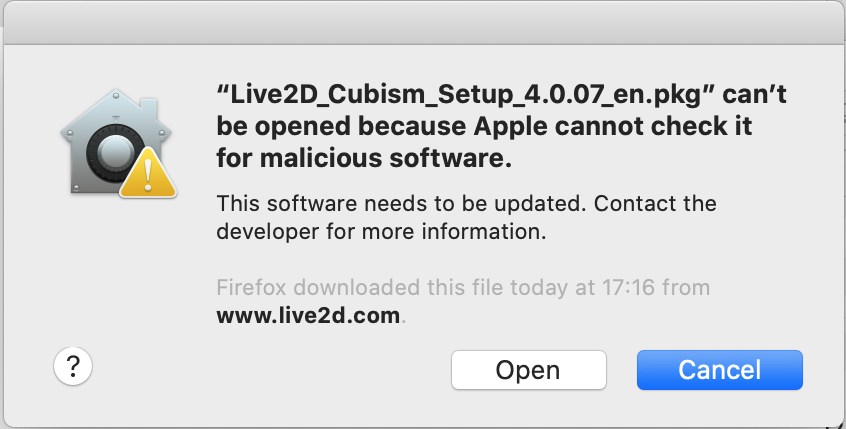 For details, see the user guide issued by Apple.
https://support.apple.com/guide/mac-help/open-a-mac-app-from-an-unidentified-developer-mh40616/10.15/mac/10.15
Live2D is currently working to acquire notarization and will soon distribute a notarized version of the installer.