Once completed, "Cancel renewal" cannot be undone by the user.
This is why we confirm that you understand "Cancel renewal "cannot be reversed prior to the completion of the process.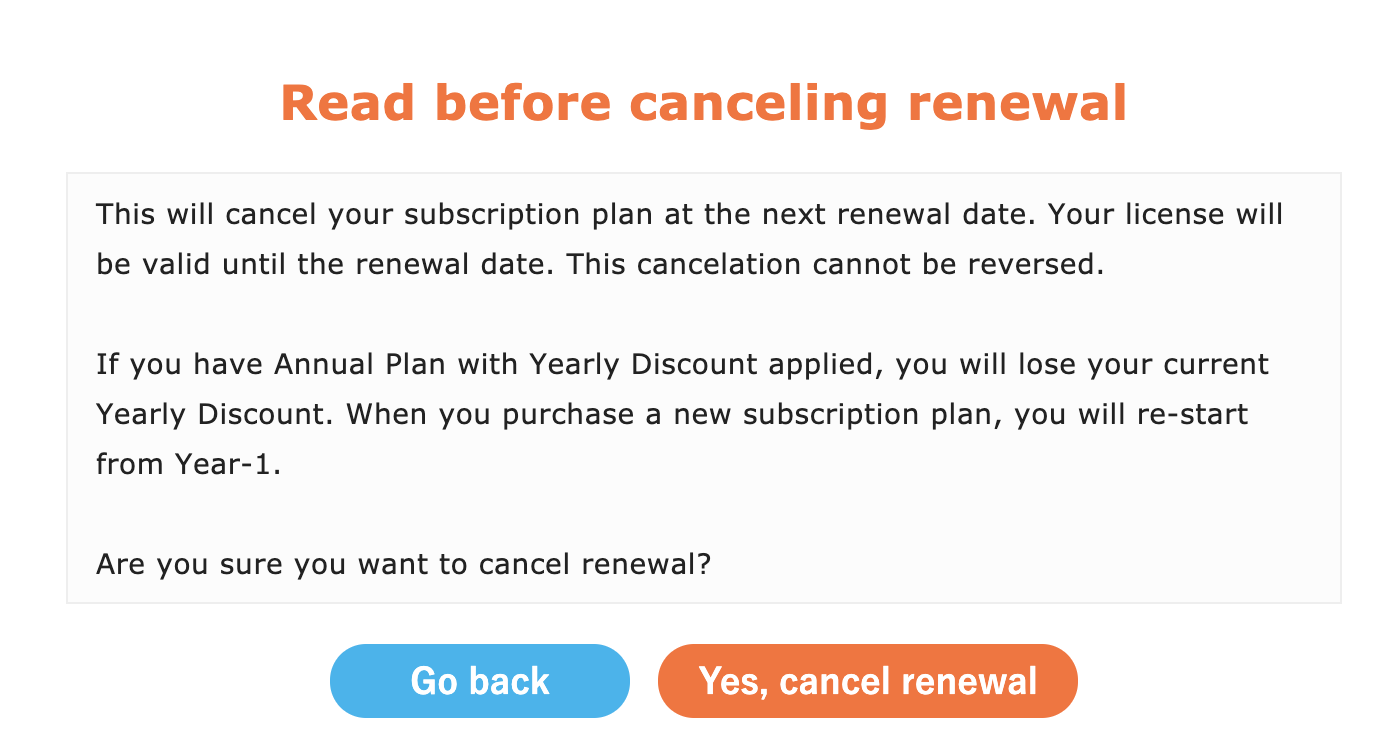 If you want to take back (undo) "Cancel renewal" for an unavoidable reason, please contact us with the reason through the inquiry form below.
https://www.live2d.jp/eng/contact/?redirect=1
MEMO
Once "Cancel renewal" is set, the license will be canceled on the next renewal date(based on Japan Standard Time ((GMT+9)). However the license remains valid until then.