The -1005 error occurs when the number of permitted license activations has been exceeded.
You need to deactivate your license key.
Start Cubism Editor.
To deactivate the license, click [Help Menu] → [Deactivate License].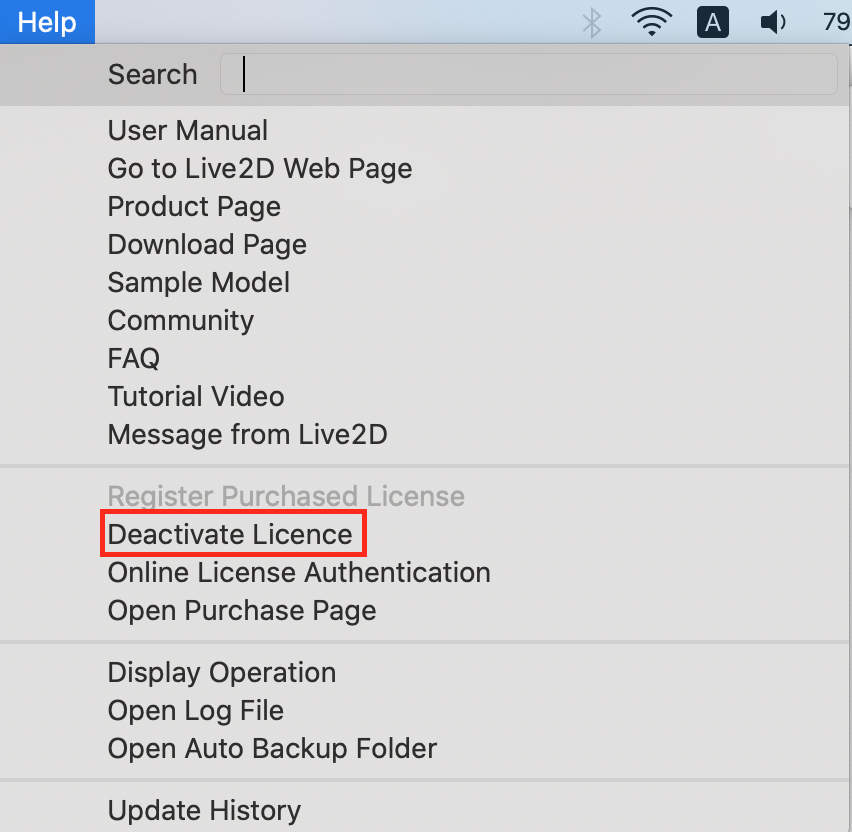 If there is a file currently being edited, the [Confirm] dialog box will open.
Click [Yes] to open the [Save] screen and save the file which is being edited.
Click [No] to proceed with the license deactivation without saving the file.
When the [License Deactivation] dialog box opens, check the displayed precautions and click [OK] if there are no problems.


The license will be deactivated.
Click [OK] to exit Cubism Editor.


MEMO
One license can be used at a maximum of two PCs.
Read before you update OS / replace PC.
Please deactivate your license key BEFORE executing OS updates or replacing PC.
Otherwise your license key will be kept applied to the previous OS or old PC, and can no longer be deactivated with the updated/replaced PC.
If you are unable to deactivate the license for any reason, please contact us using the contact form and include your name, email address, error code, order number, and license key.