If a problem occurs, Live2D may ask you to submit log.txt in order to investigate the cause.
The method for checking the file is as follows.
Step 1
Launch the Editor.
Launch Live2D Cubism Editor.
If you cannot open with the PRO version, launch using the FREE version.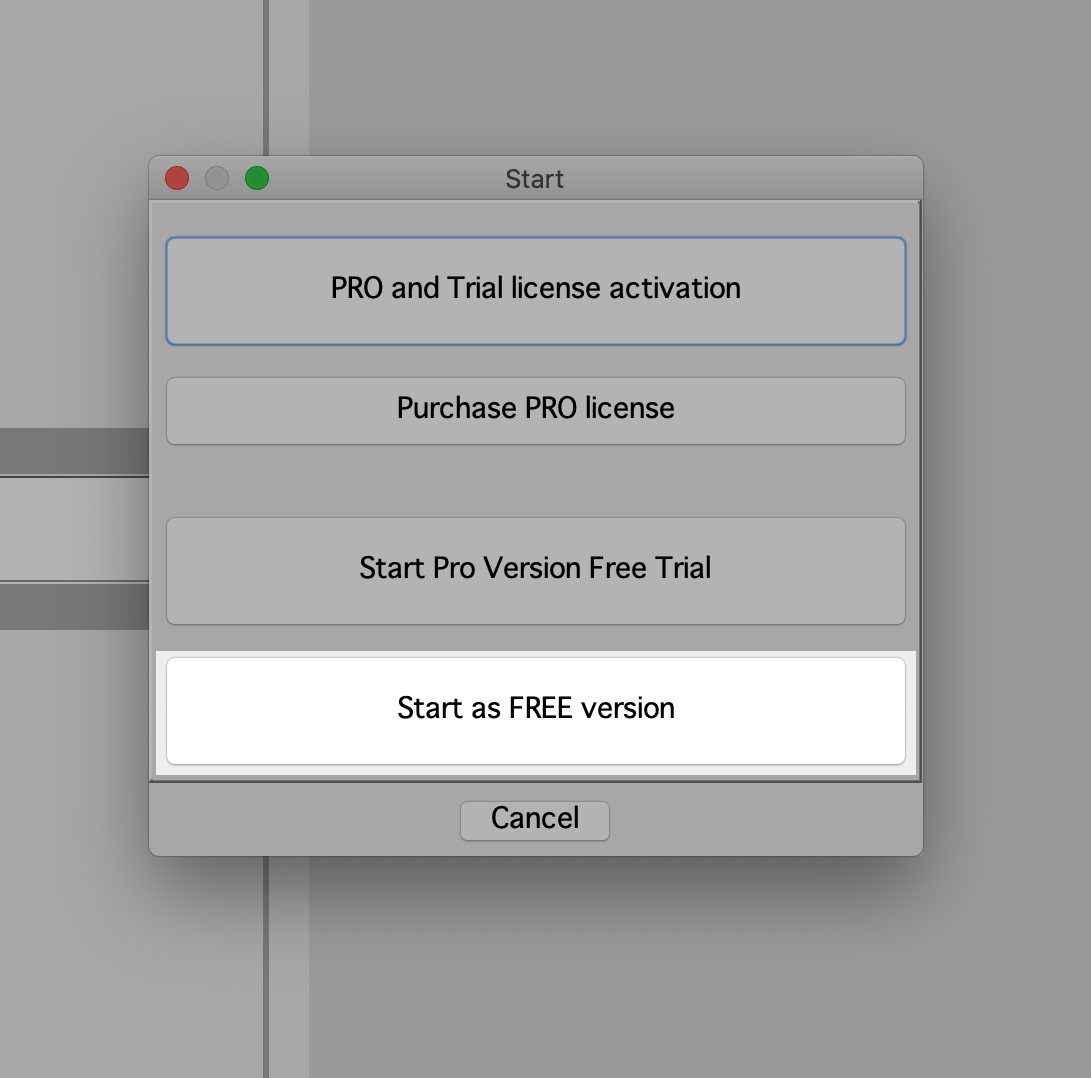 Step 2
Open the log file.
Click [Open log file] under Help in the upper menu.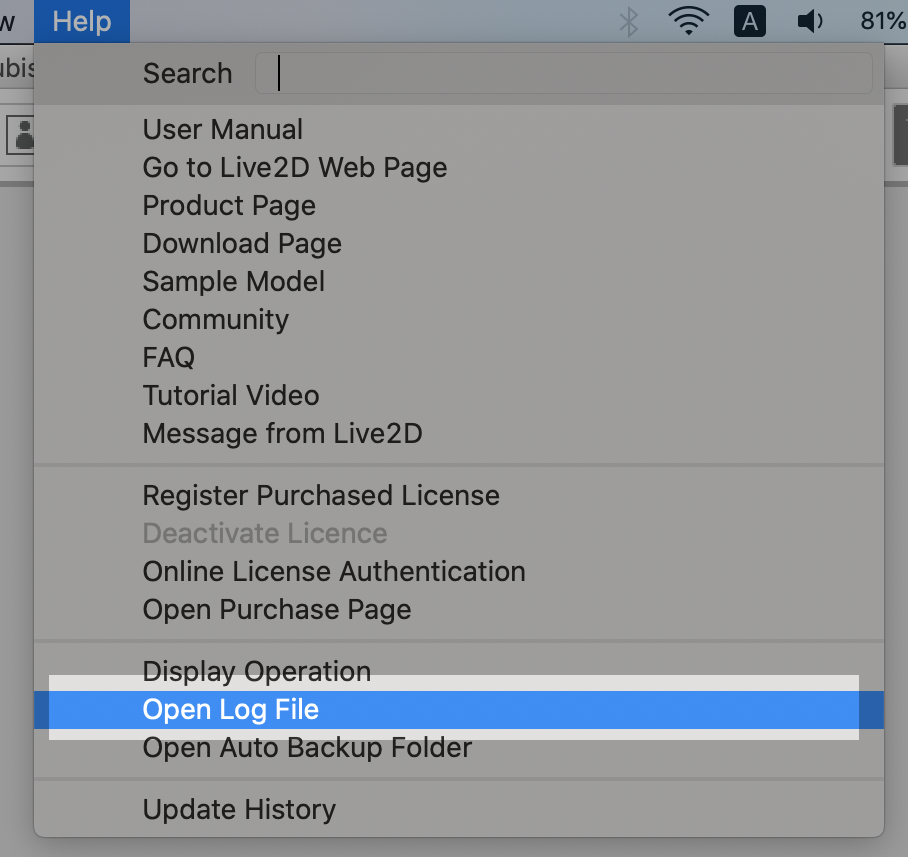 Step 3
Submit log.txt.
log.txt is stored. Submit it to Live2D as necessary.